I don't feel like going through with why I decided to move my project back to this wiki. I just want to move on to showing the teaser. Here it is: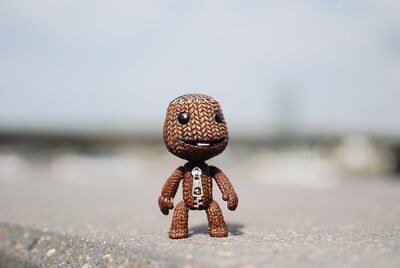 The picture says it is a Sackperson. What does that mean to you? Share your thoughts in the comments, but remember, I'm not going to give any hints.
UPDATE: the project has moved to the Game Ideas Wiki.